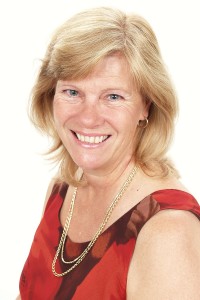 Hi my name is Lidy and I am a Couples Therapist and Coach and author of "Love, Lies and the Games Couples Play". I am also a Family Law Mediator and a survivor of a very difficult divorce. In these roles I have experienced firsthand the damage that a divorce, or staying in an unhealthy relationship, has on families.
It is because of this that I have now made it my life's mission to ensure that every couple learns the skills, as I have, to keeping their relationship as strong and as loving as it was on the day they were married.
We already know that about 40% of all marriages in the Western World end in divorce.  What is less widely known, however, is the immense emotional, social and financial toll of divorce on the couple, their loved ones, especially their children, and the community. The truth is that no-one is unaffected by a couples divorce.
And then there are those couples who stay in unhealthy relationships refusing to seek help.  This can be because they either believe that this is as good as it gets or that no-one out there can help them anyway or worse, that maybe the kids are really somehow better off – even if they are all totally miserable. Nothing could be further from the truth.
My want is to reduce the alarming rate of divorce and I hope you will join me in this quest. The key is education; educating ourselves and our children to the best ways to get on with each other and how to manage conflicts more effectively when they do come up.
You see it is not being in conflict that is the problem; the problem is not knowing how to manage it when conflicts do come up.
If you want to ensure that you or someone you love is not one of the statistics add your name to the growing list of people interested in consciously relating and join in the conversation.
Just go to the box on your right and fill in your name and email address. Just for dropping by you'll get a complimentary copy of the newly created e-book titled "Love, Lies and the Games Couples Play". You'll also get unlimited access to the loads of material I have put together outlining the most important things for you to know as you progress on your own couple's journey. You will be able to ask questions and learn what it takes to find your own "happy ever after".
And as well you can share with others what you have already learned about relationships so that collectively we really can make a difference. So head over there right now. I will say some more on the other side.